In collaboration with Agnes Svensson 
This project addresses the issue of not having a space to be on your own when living in a small space situation as a child. It is important for children's development and wellbeing to play and discover the world themselves, sometimes without the supervision of an adult. But how do you find that space if you live in an urban situated apartment and share a bedroom with a sibling? This project focuses on creating an opportunity for children to have their own space at home.
The result is Nook, a modular furniture for children from 6 to 10 years old. Nook is a set of pegboards with connections and accessories that together can create numerous combinations of spaces: a place to sit and read in solitude, a room for exploring your talents, a space for creativity, or simply a place for play. The modularity of the product lets it develop with the child as it grows, and adapt to its changing needs.
Supervisor: Charlotte Sjödell
This project was exhibited at FormDesignCenter in Malmö summer of 2020.
​​​​​​​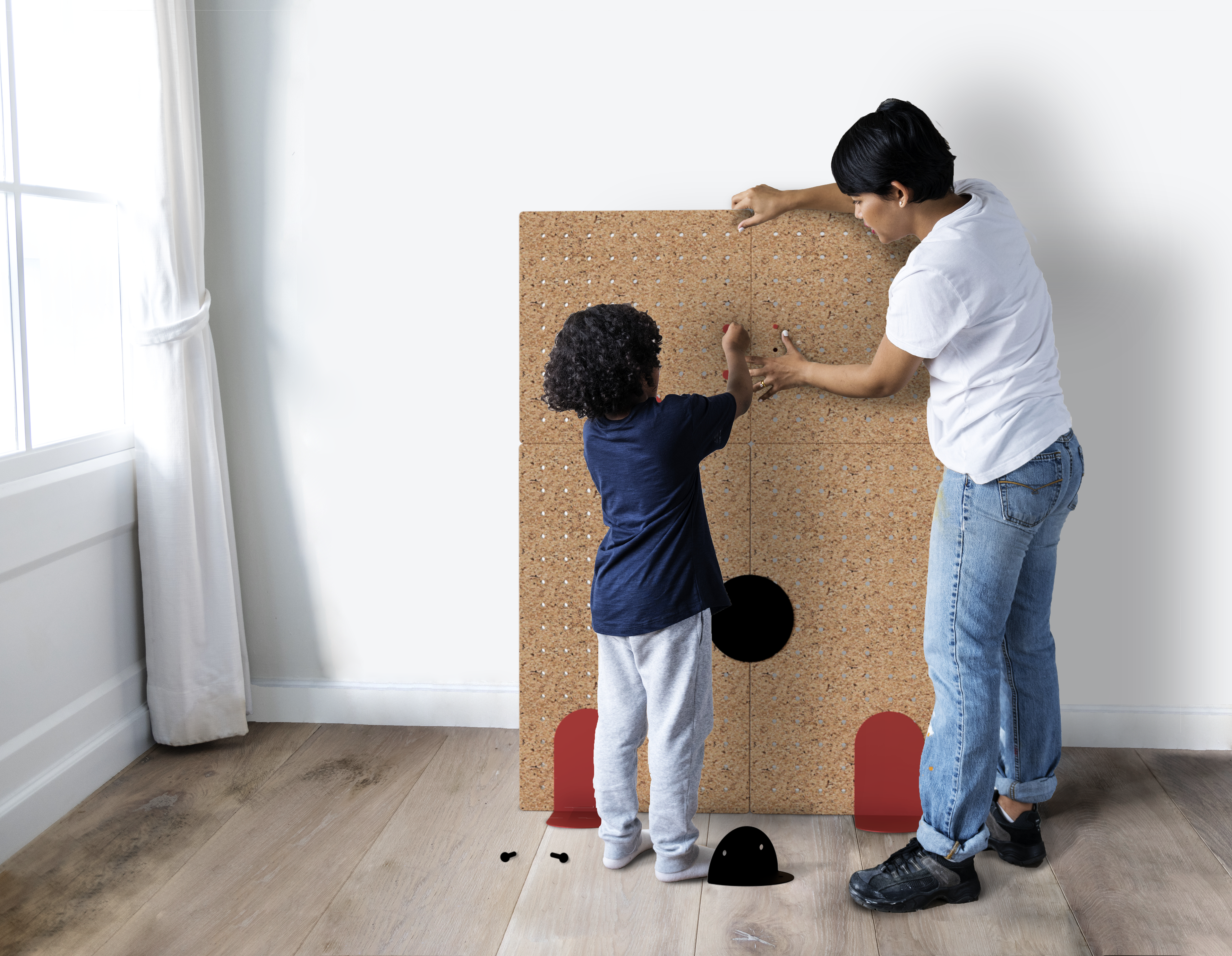 The modularity of the product lets it adapt to the changing needs of the child as it grows.