This project focus on how we feel our way in bags and backpacks. When we can't use our sight how do we find our way? This lead to an investigation in different textures of packing bags and how these textures can enhance how we organize and find things. The result 
became
 a series of packing bags with textures that should enhance finding things when you feel your way through a bag or backpack.
Supervisor: Claus-Christian Eckhardt and Anna Persson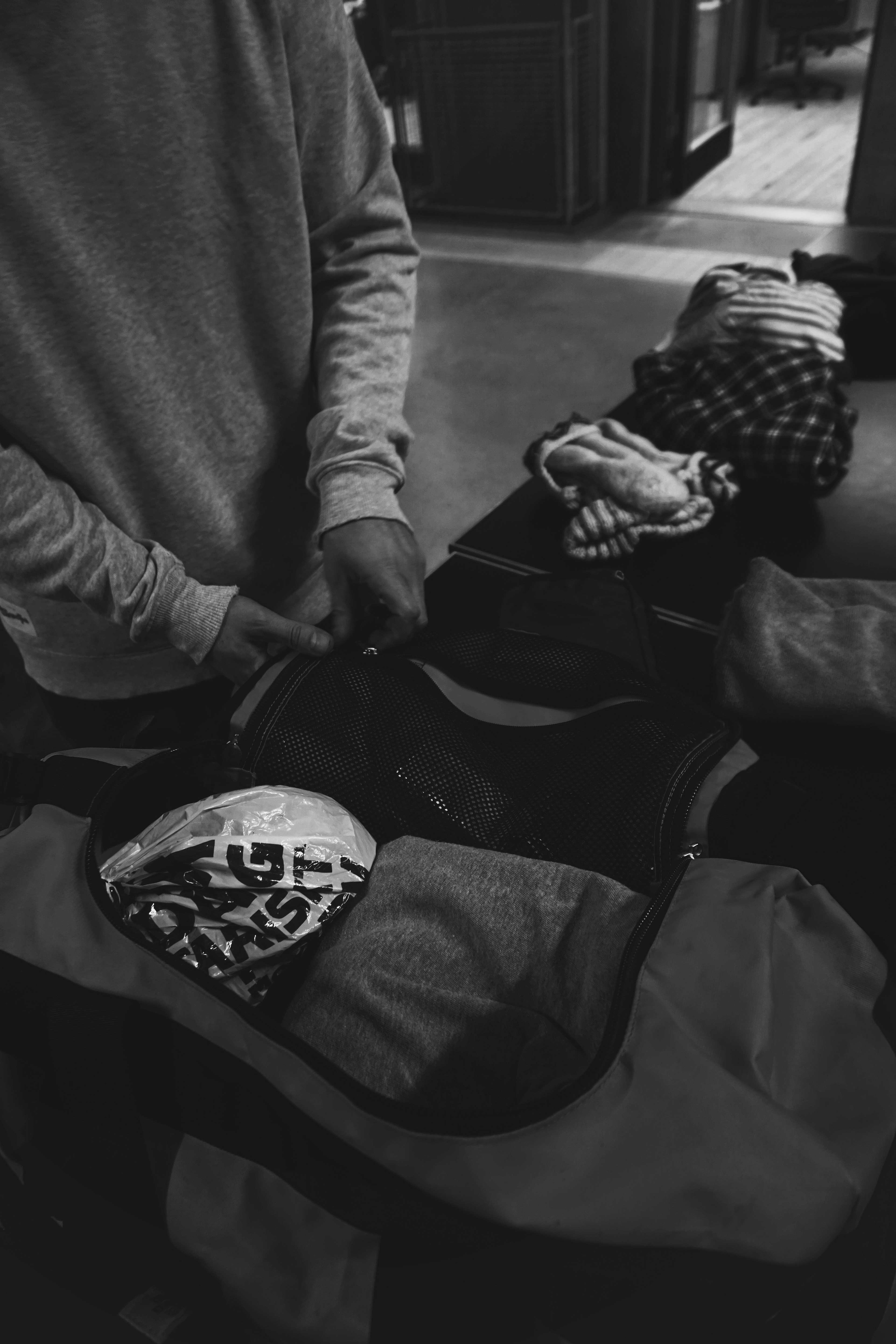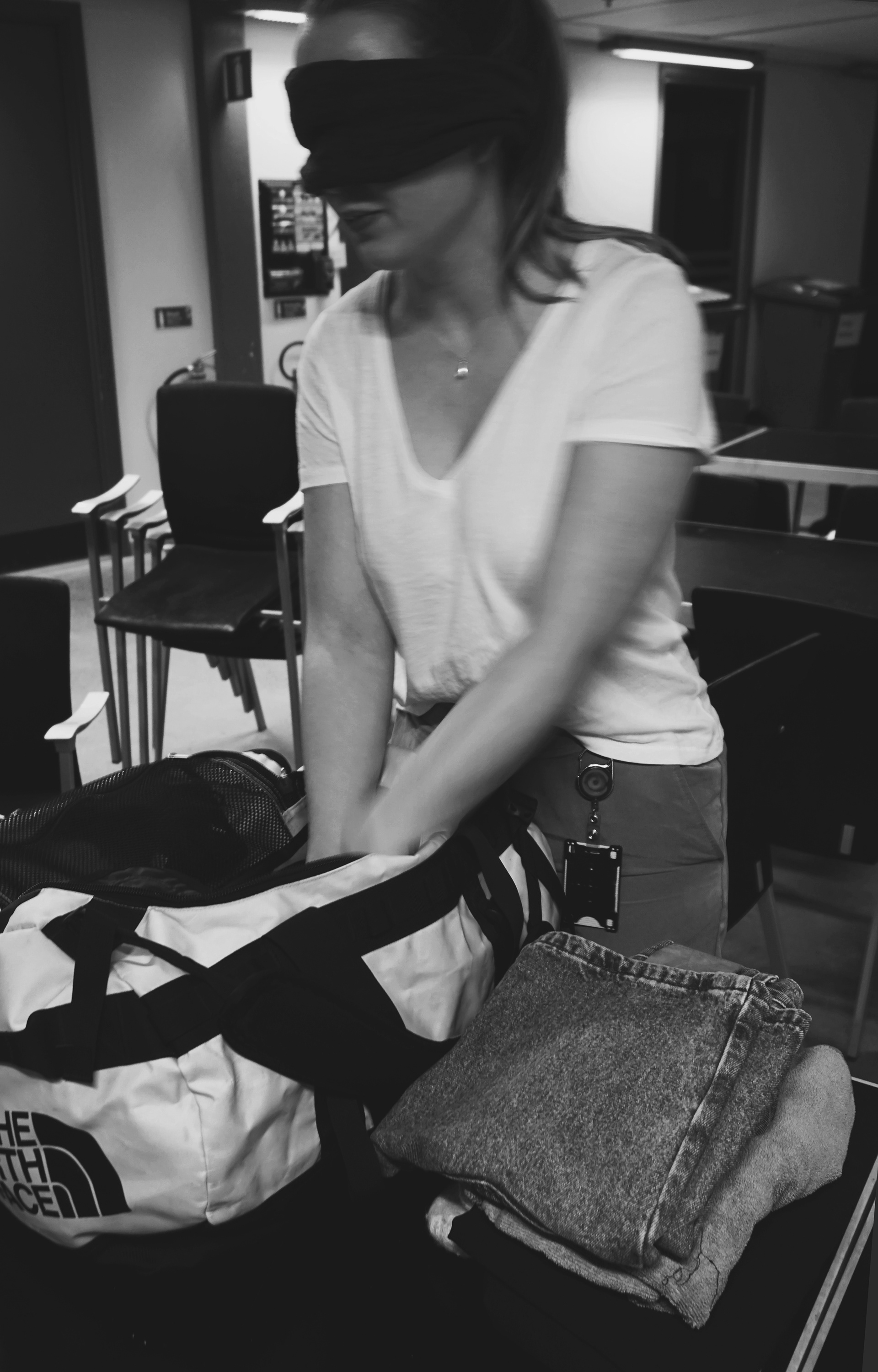 I made a packing test with 11 participants to see how people actually pack. The set up consisted of different kinds of clothes, a duffle bag and different kinds of packing bags such as plastic bags and tote bags. The test person got the instruction to pack the duffle bag with the clothes as realistic to how they would do it at home. If they wanted to, they could use the different packing bags I had provided. I also asked them to tell me why they packed the way they did and if they had any other packing hacks. When finished packing I had the person blindfolded and then I asked the person to find a specific item within the bag. After the test I wrote down my observations and noted what people packed with what, if they used any packing bags and how they searched when blindfolded. 
Exploring materials and textures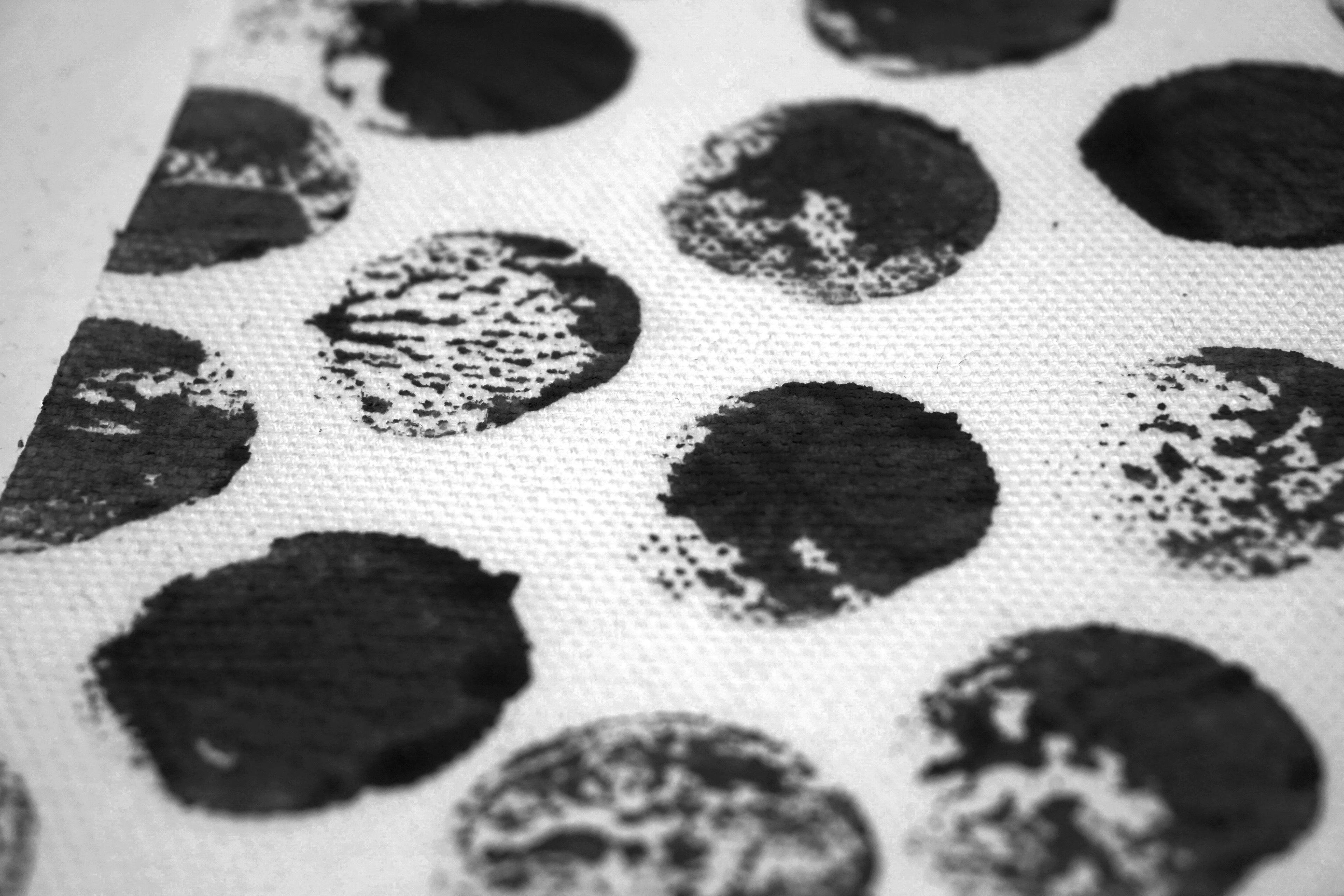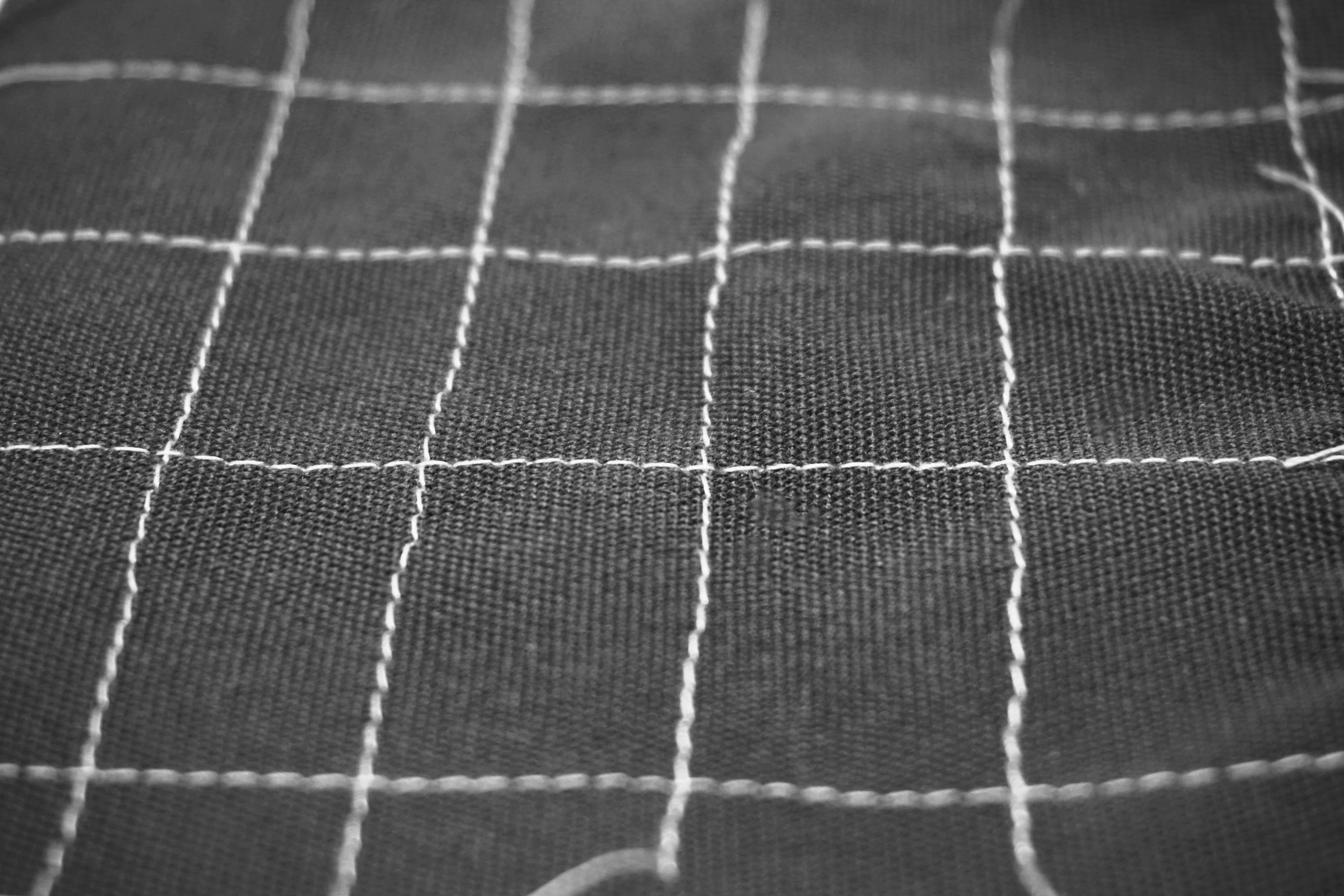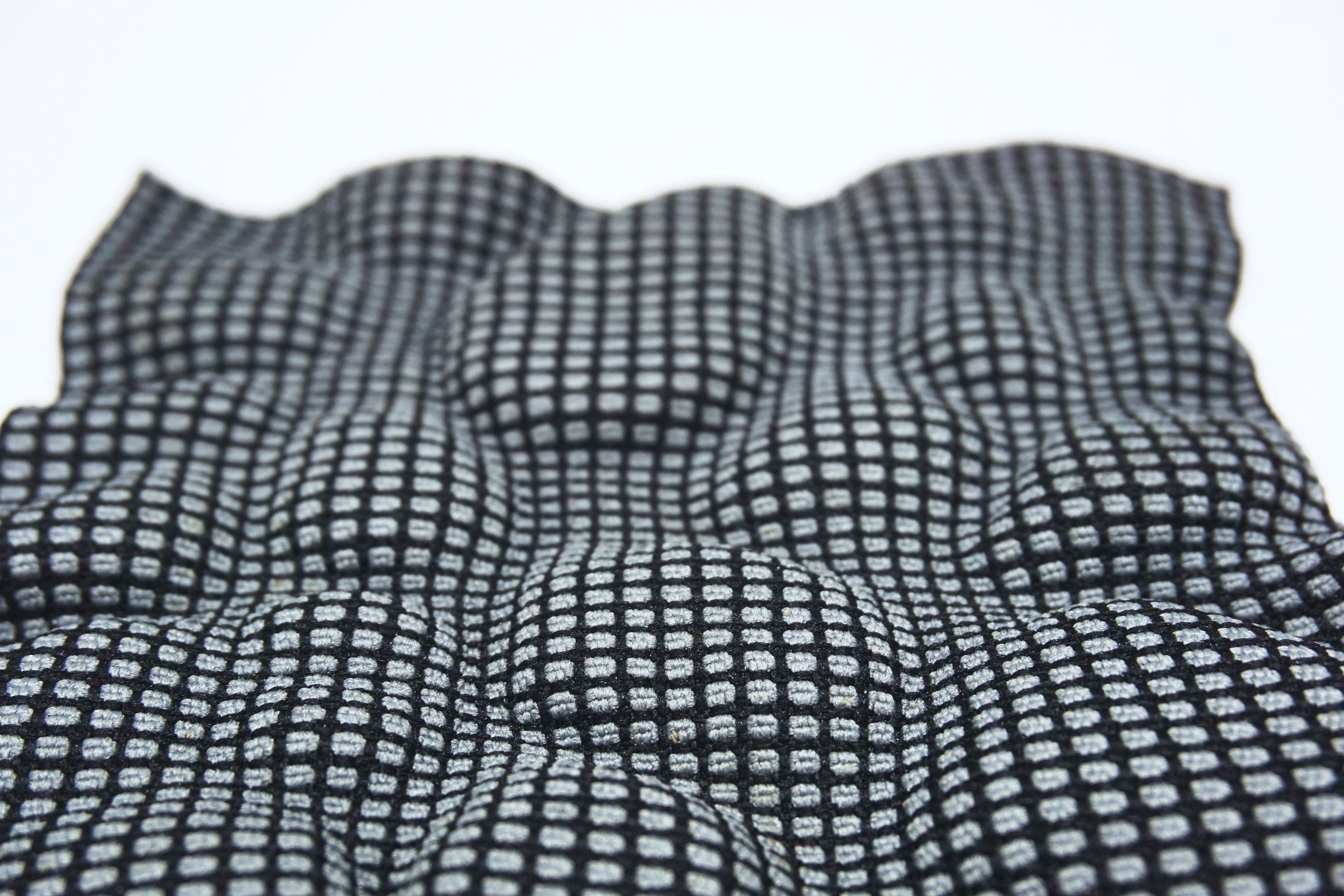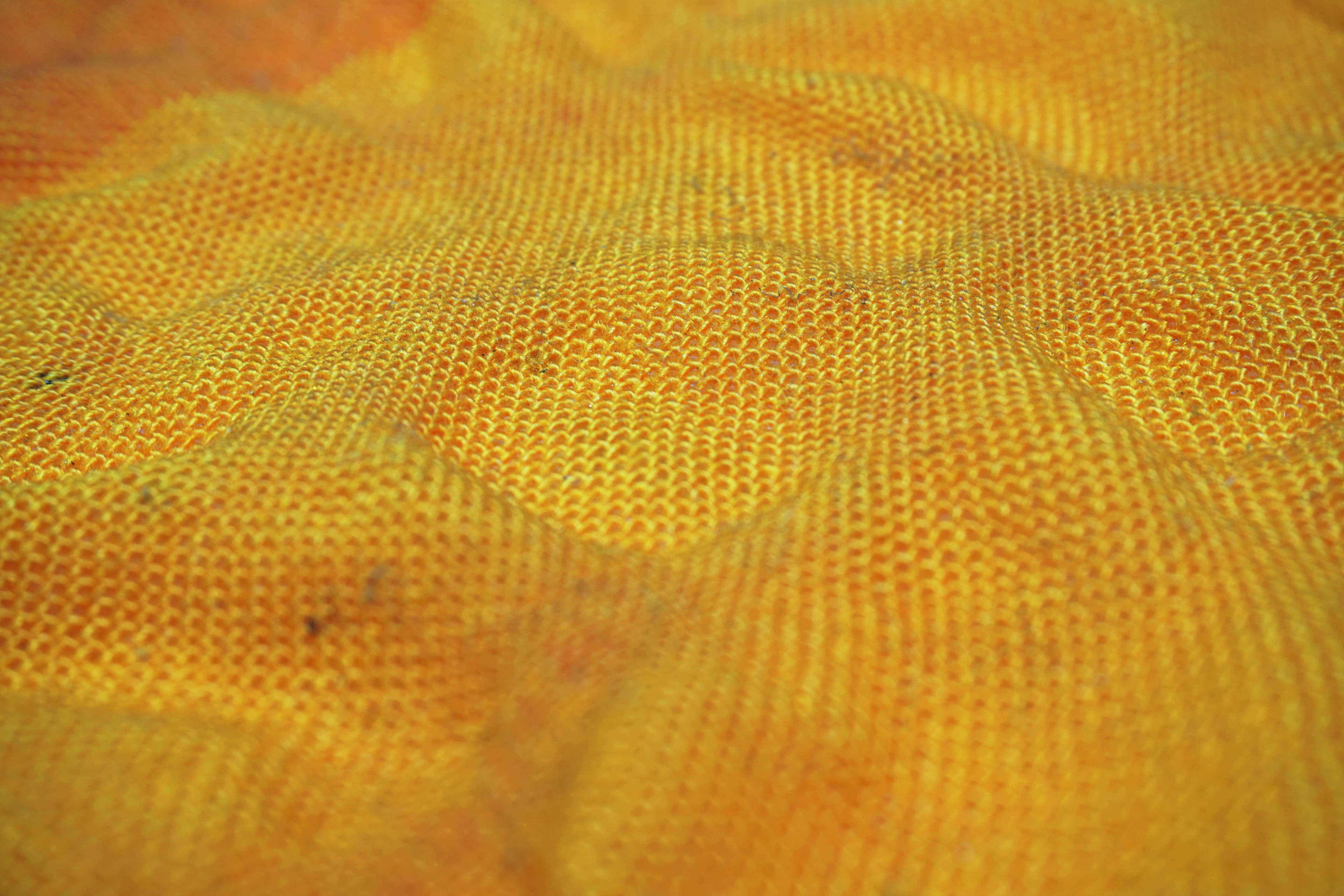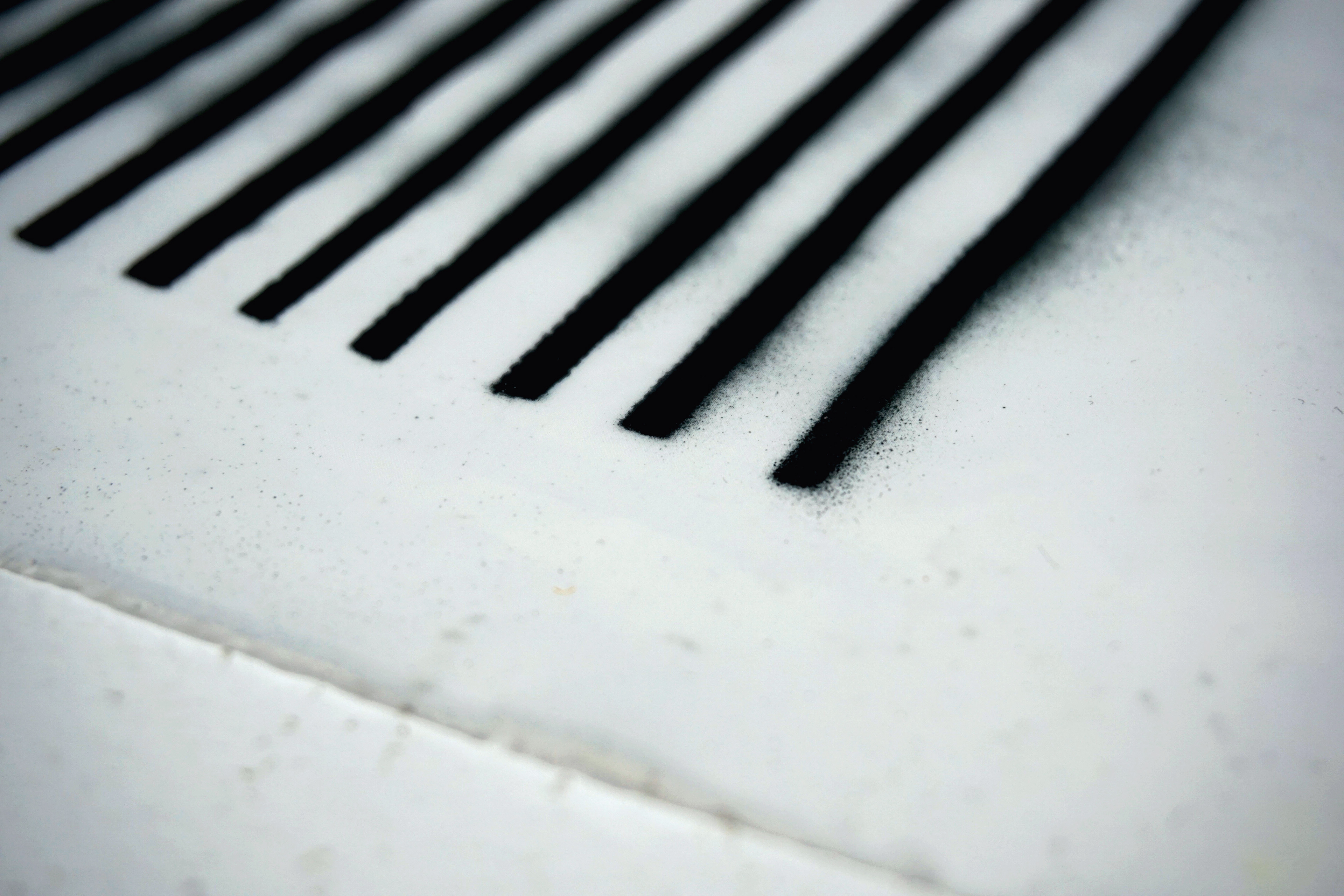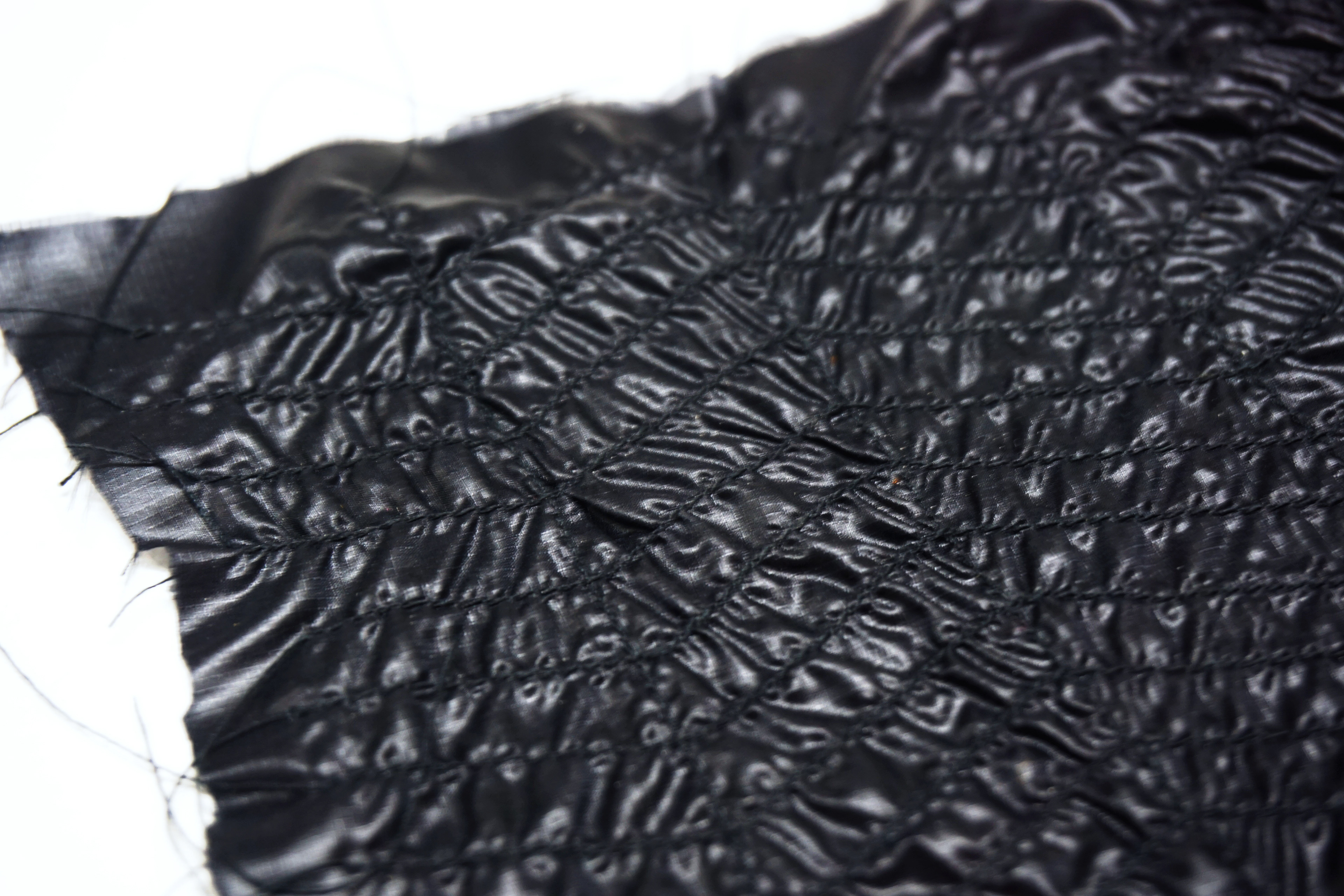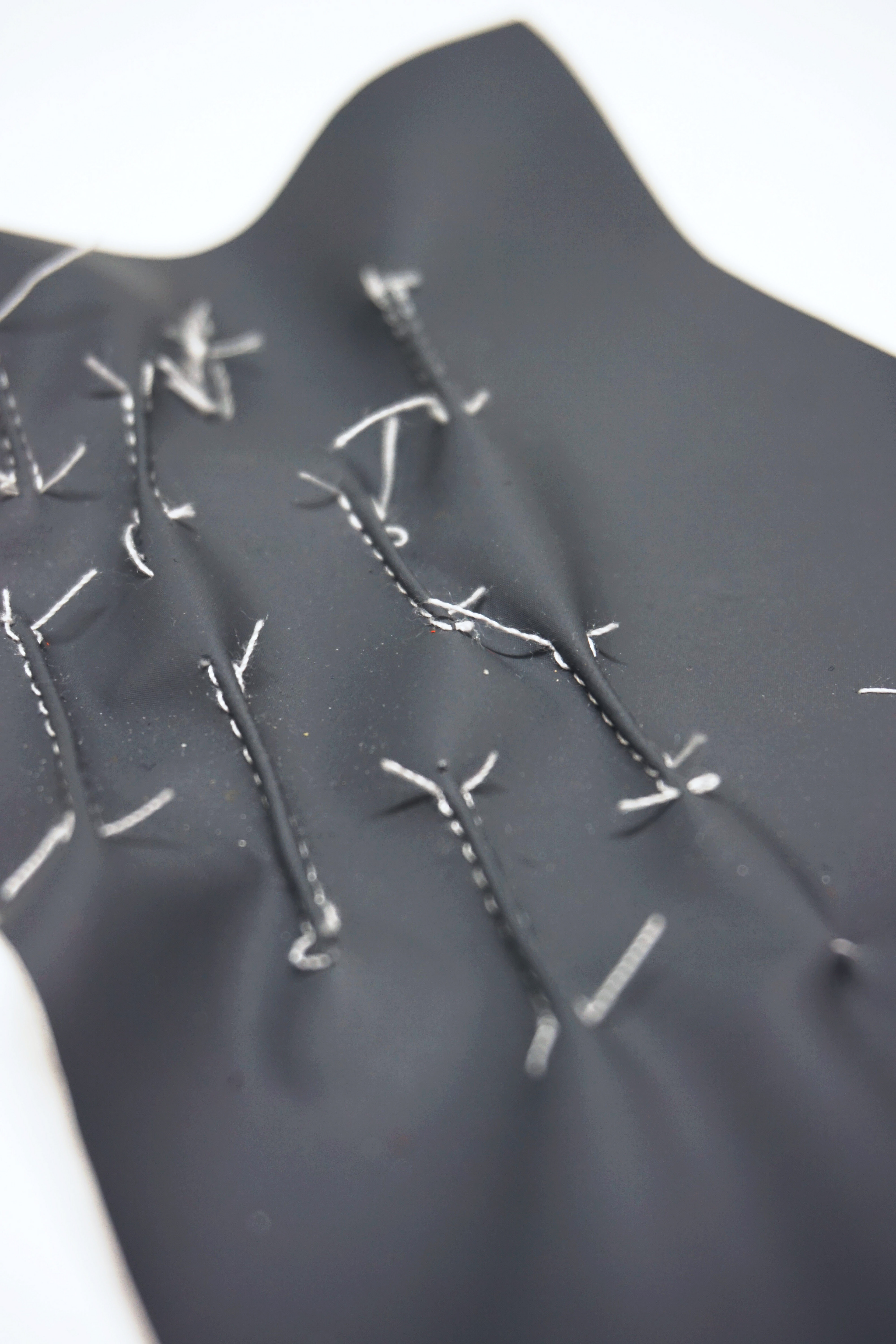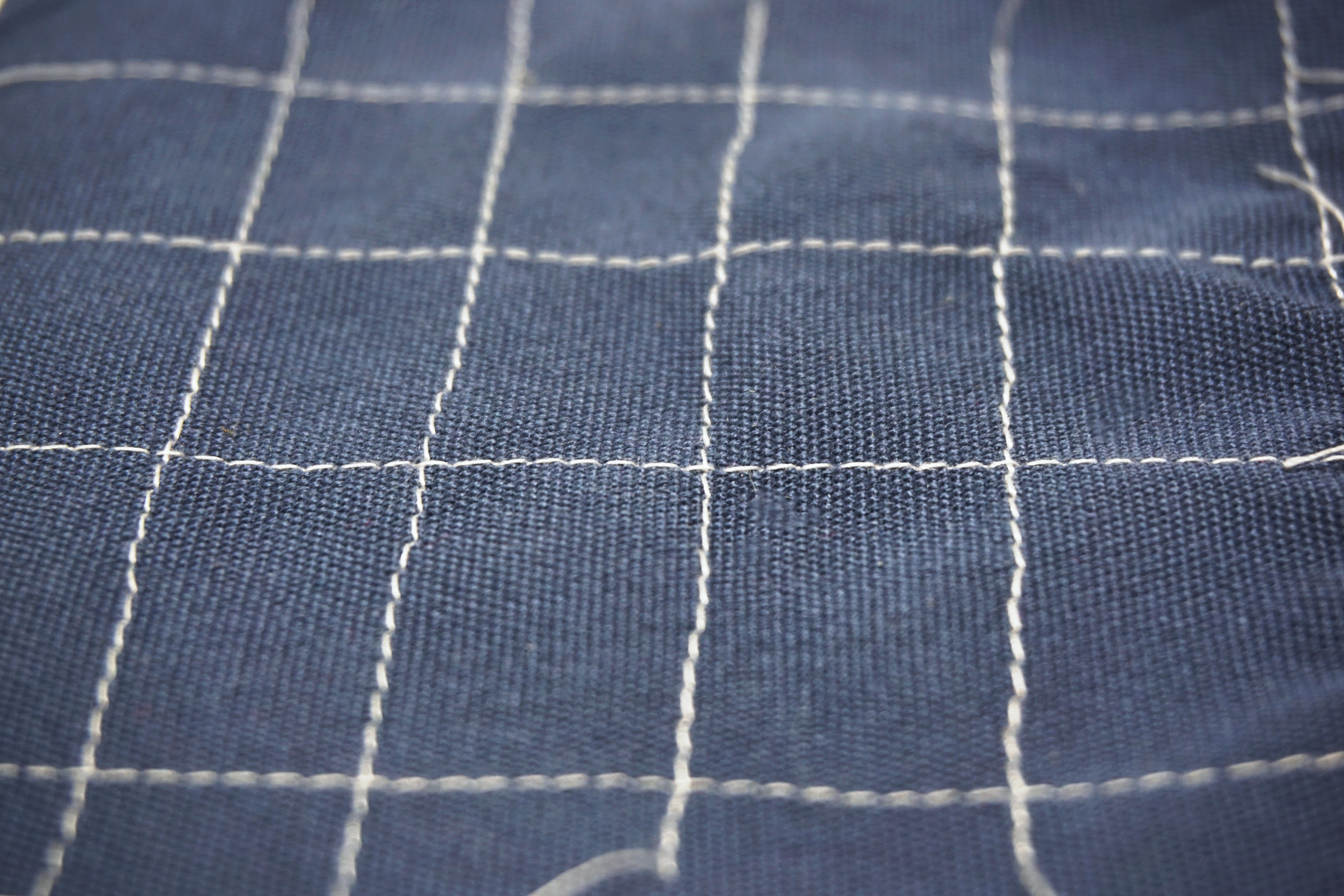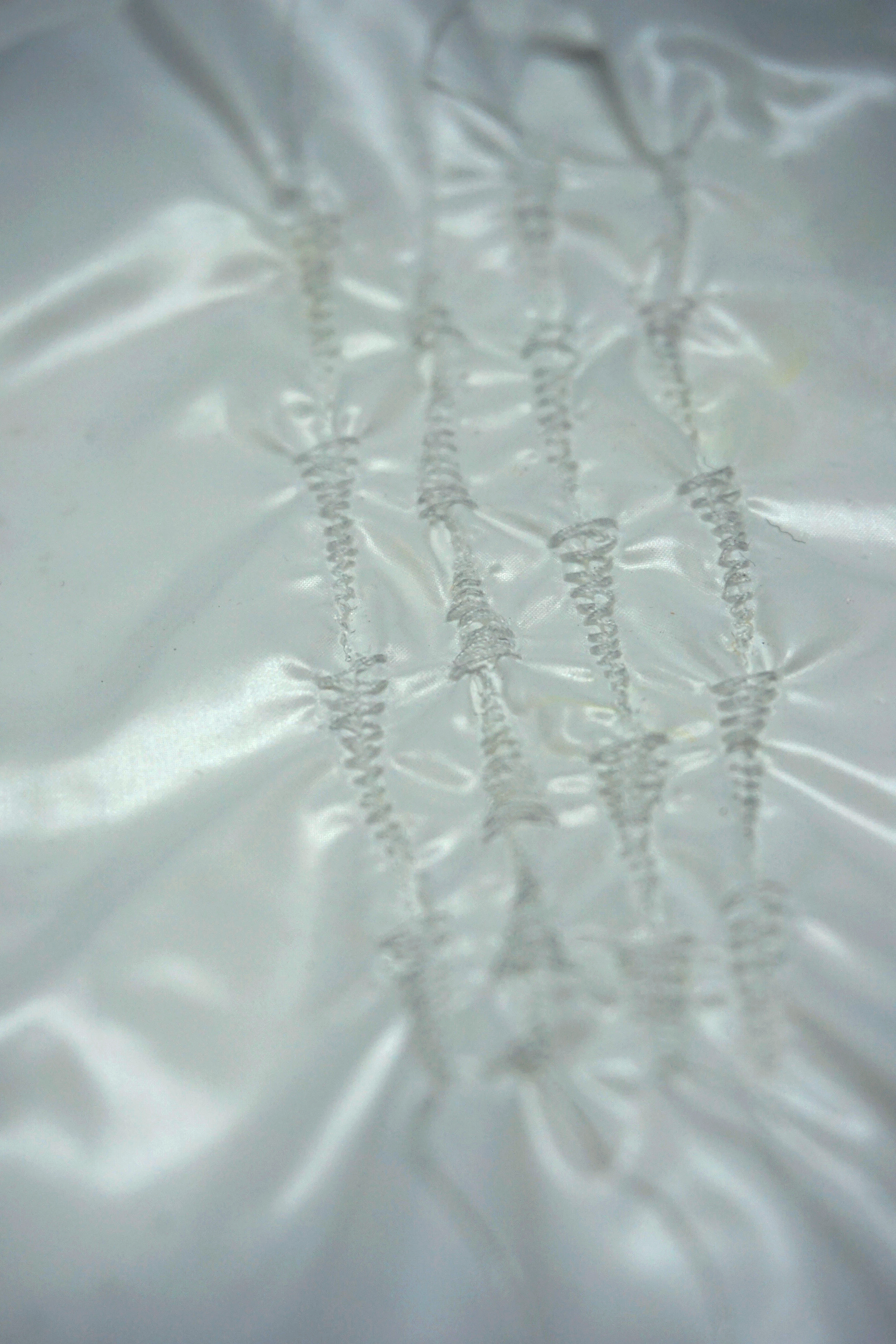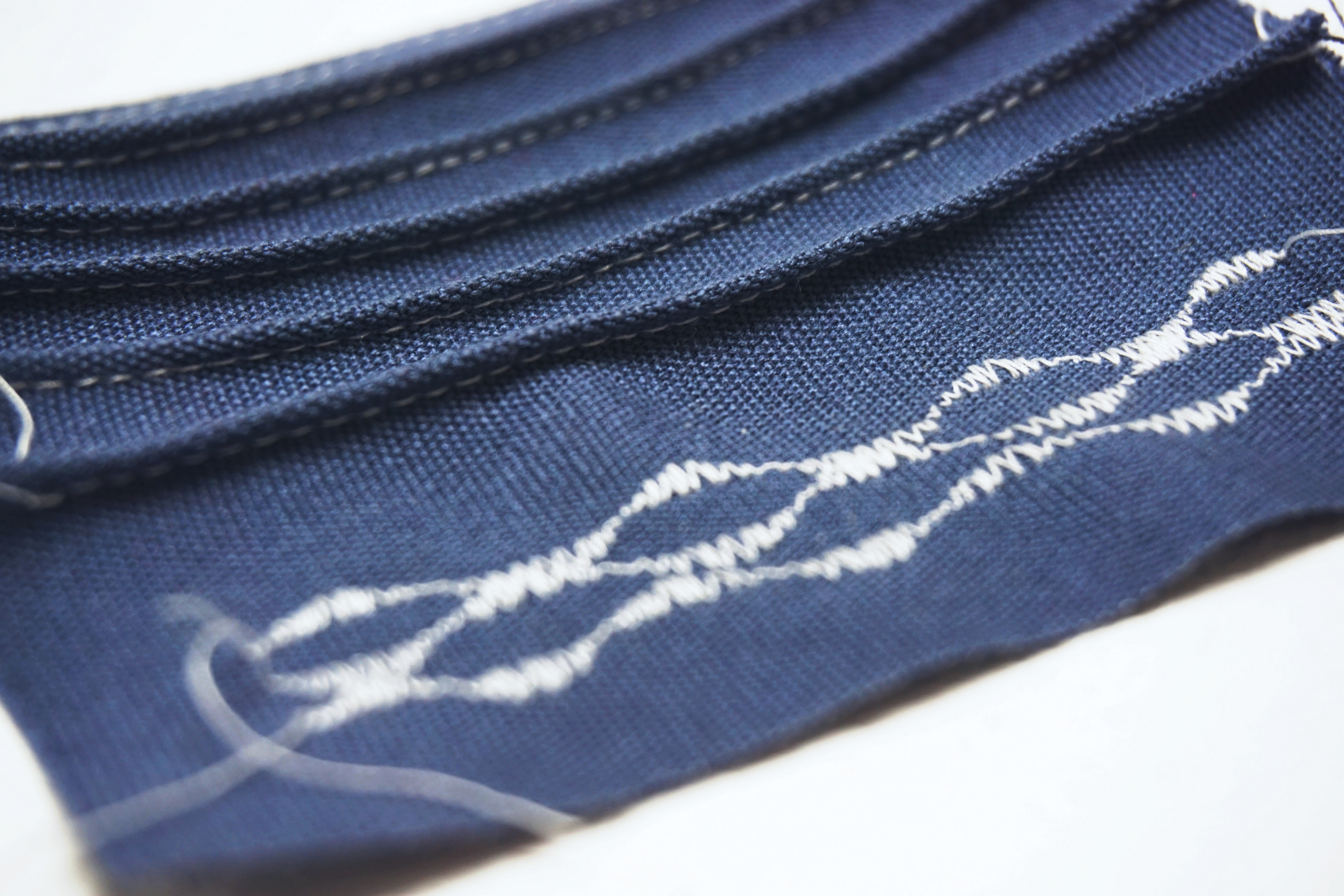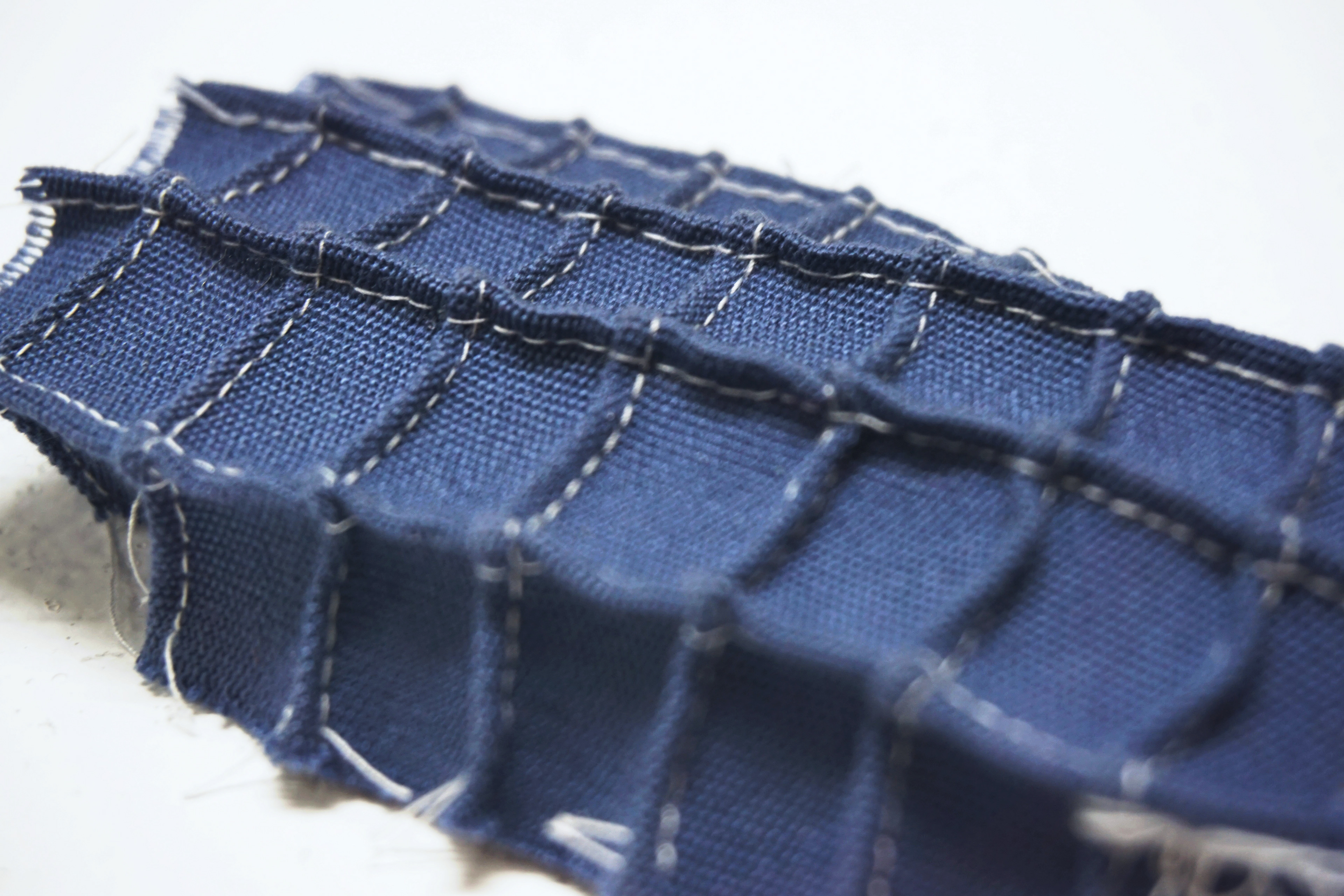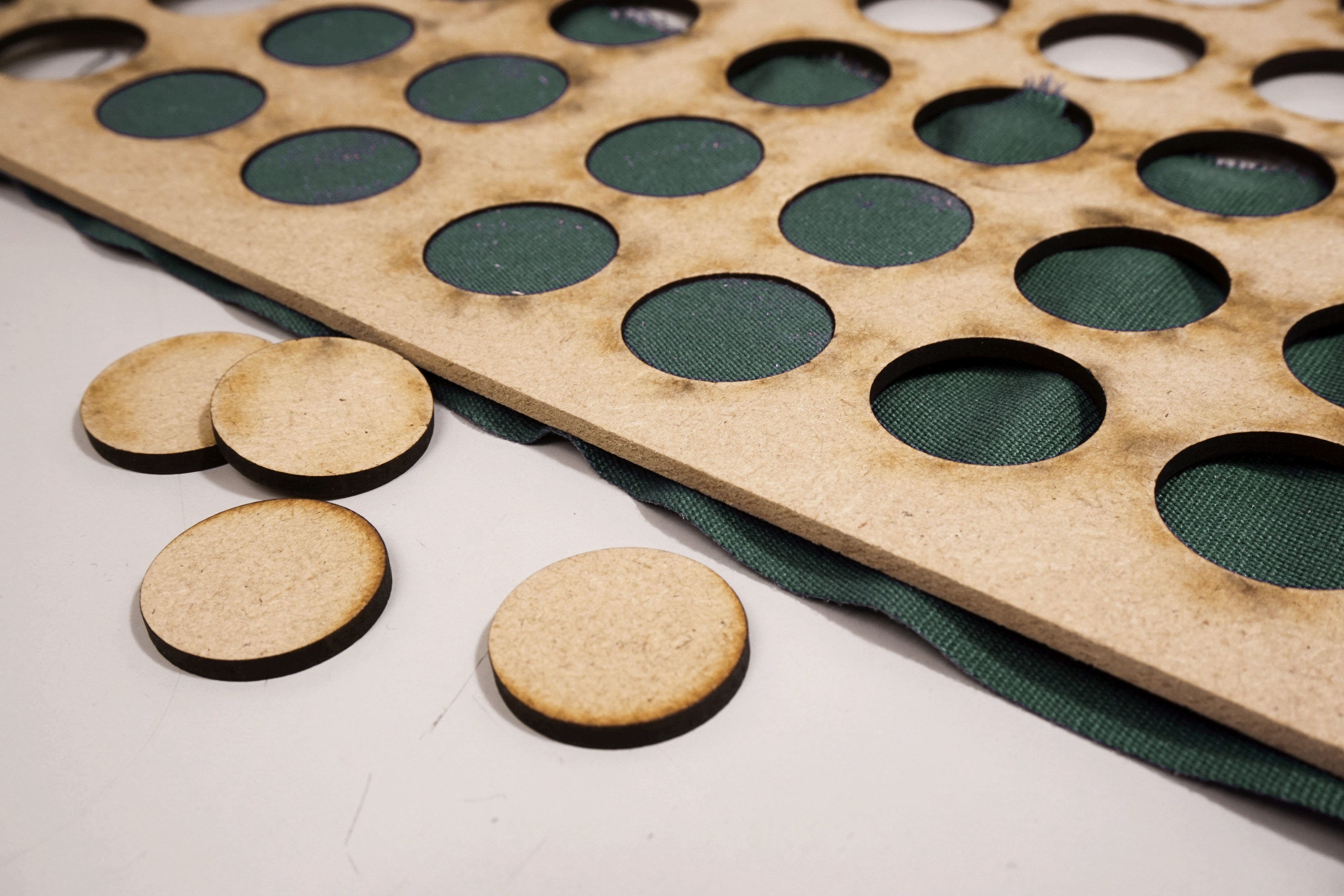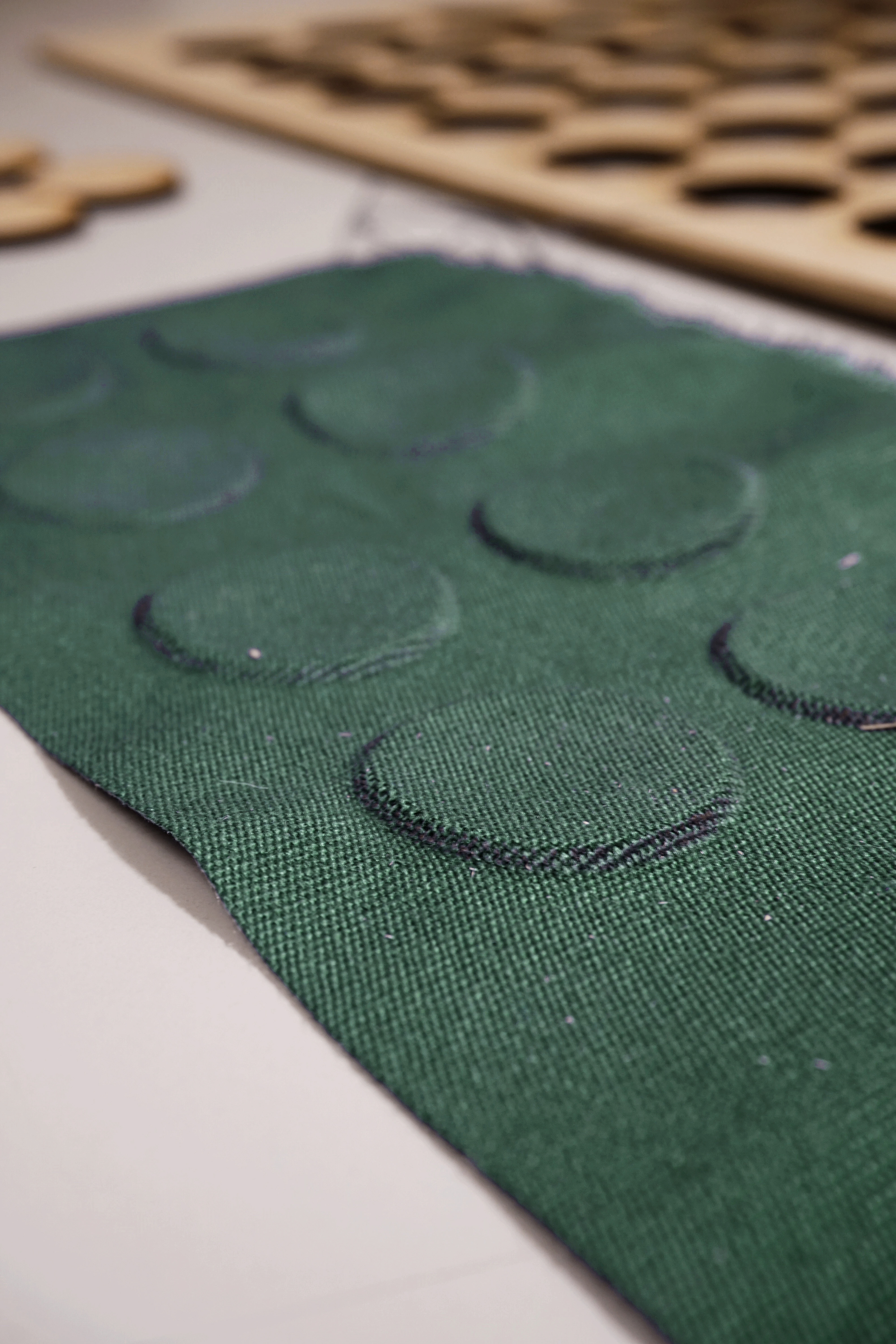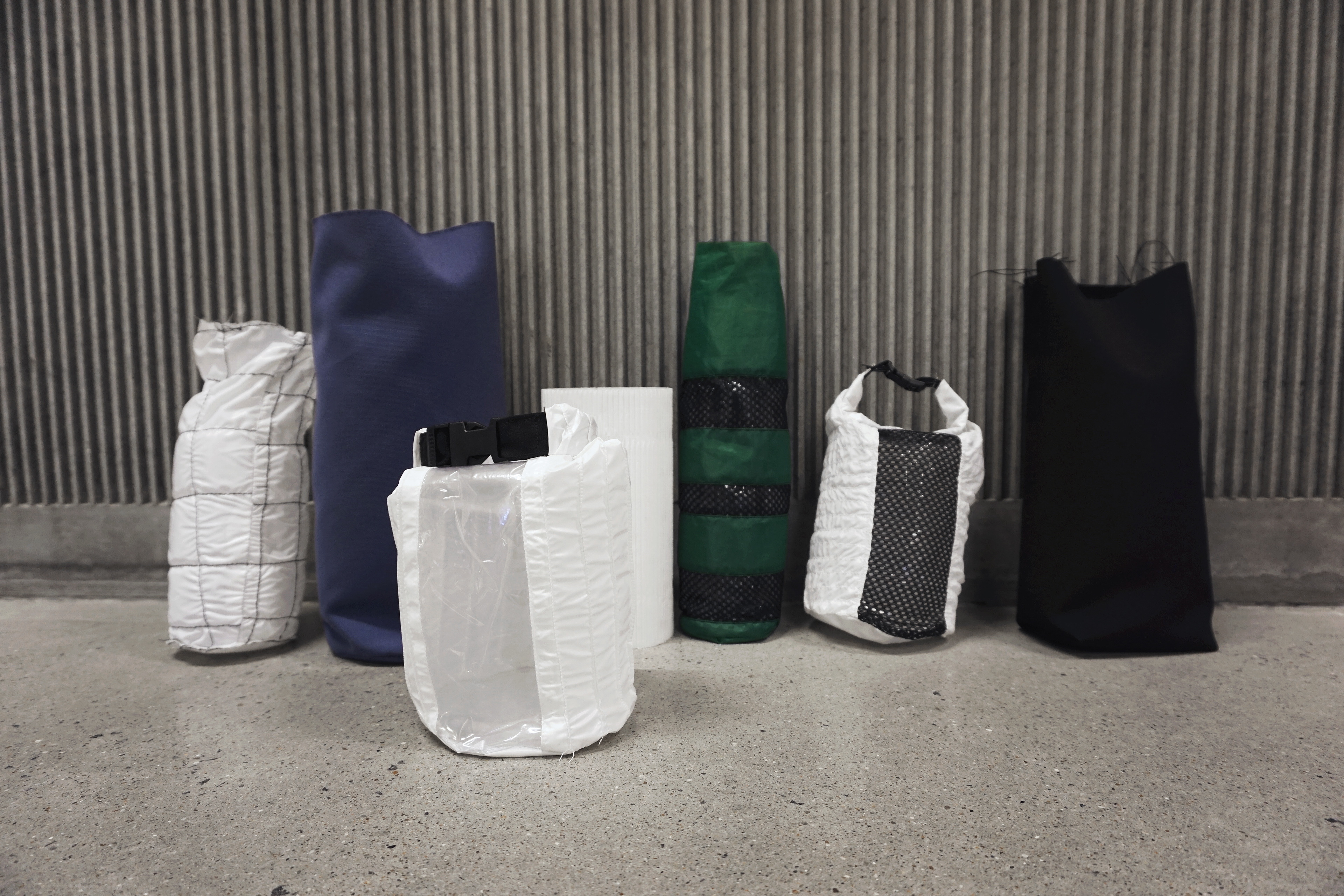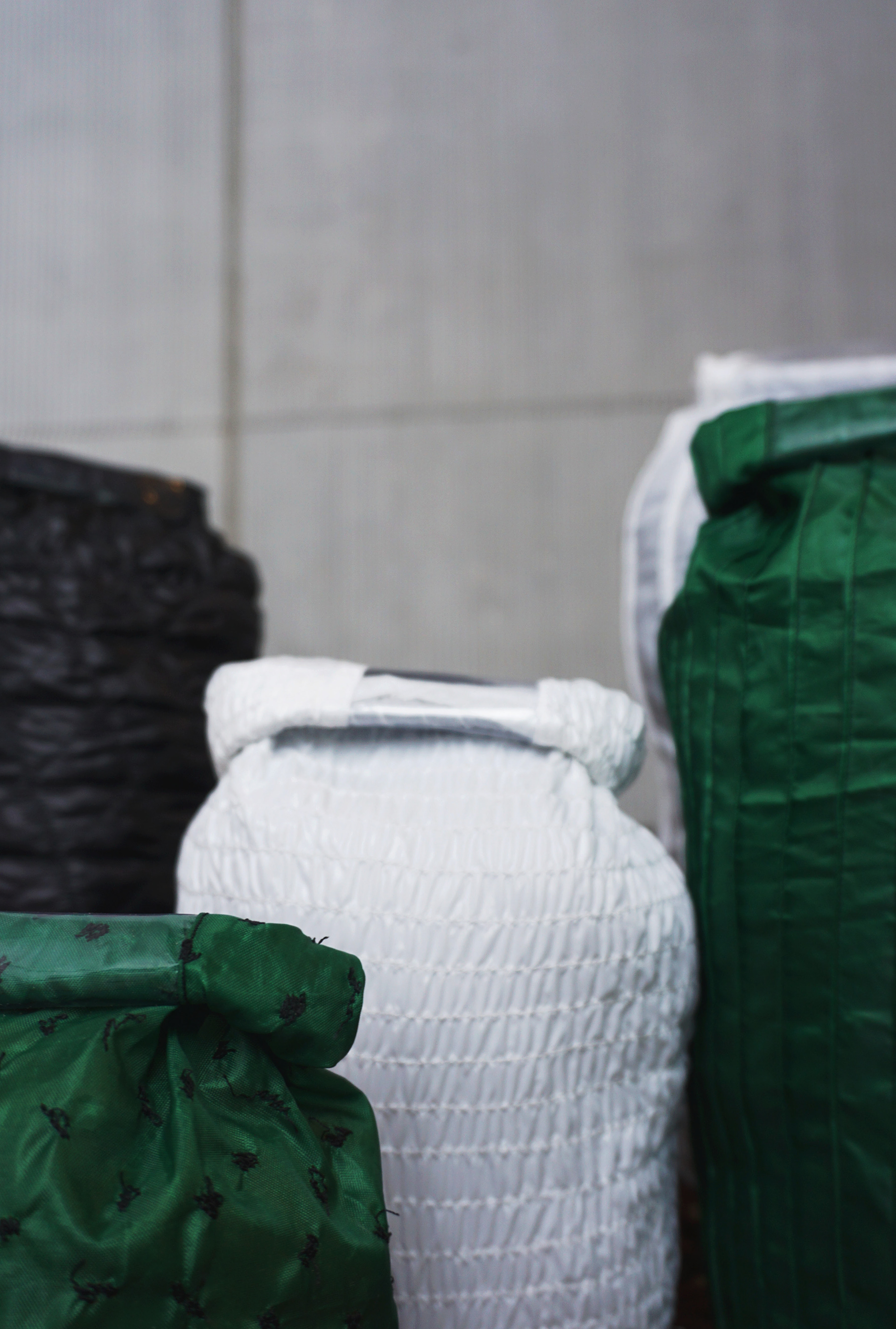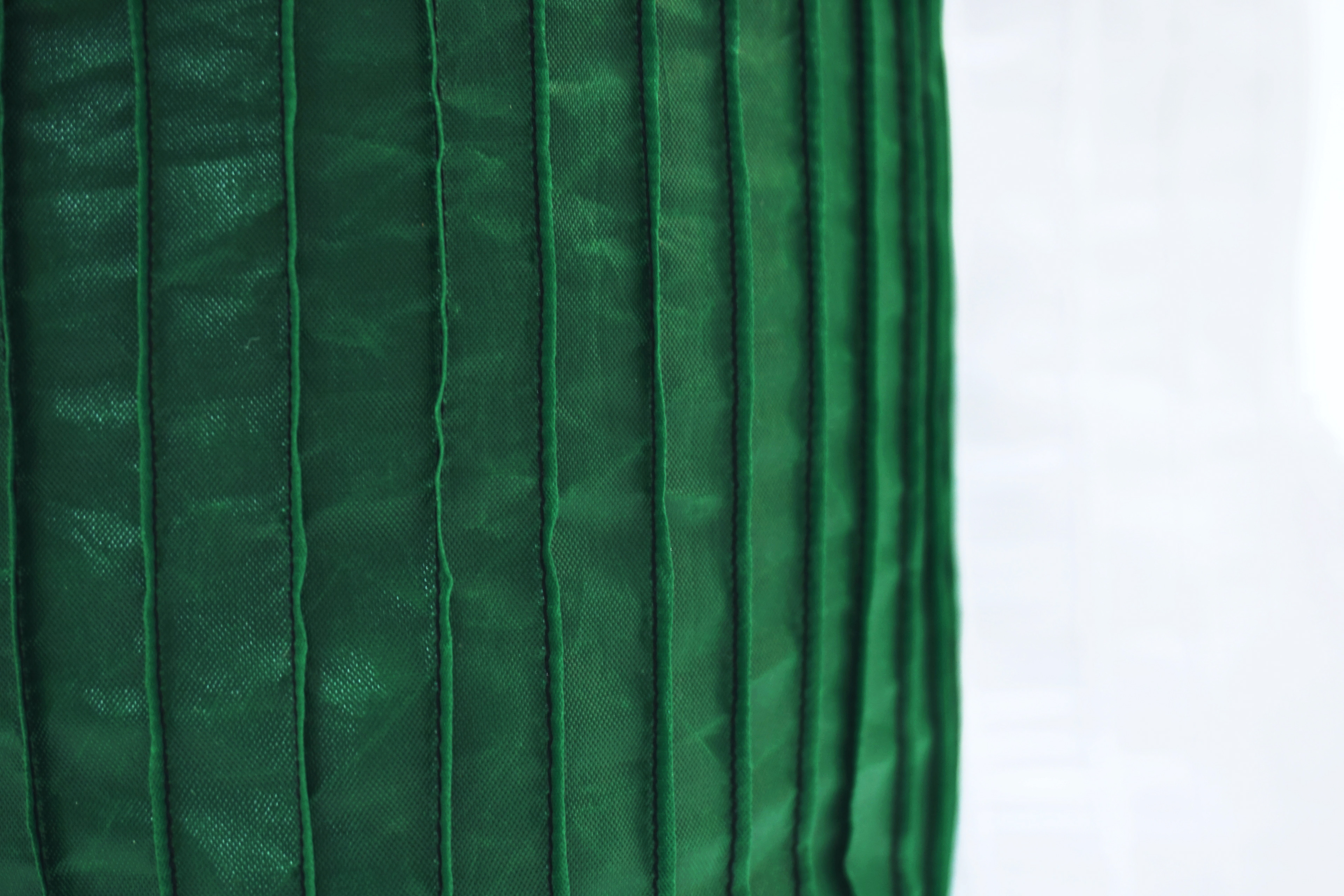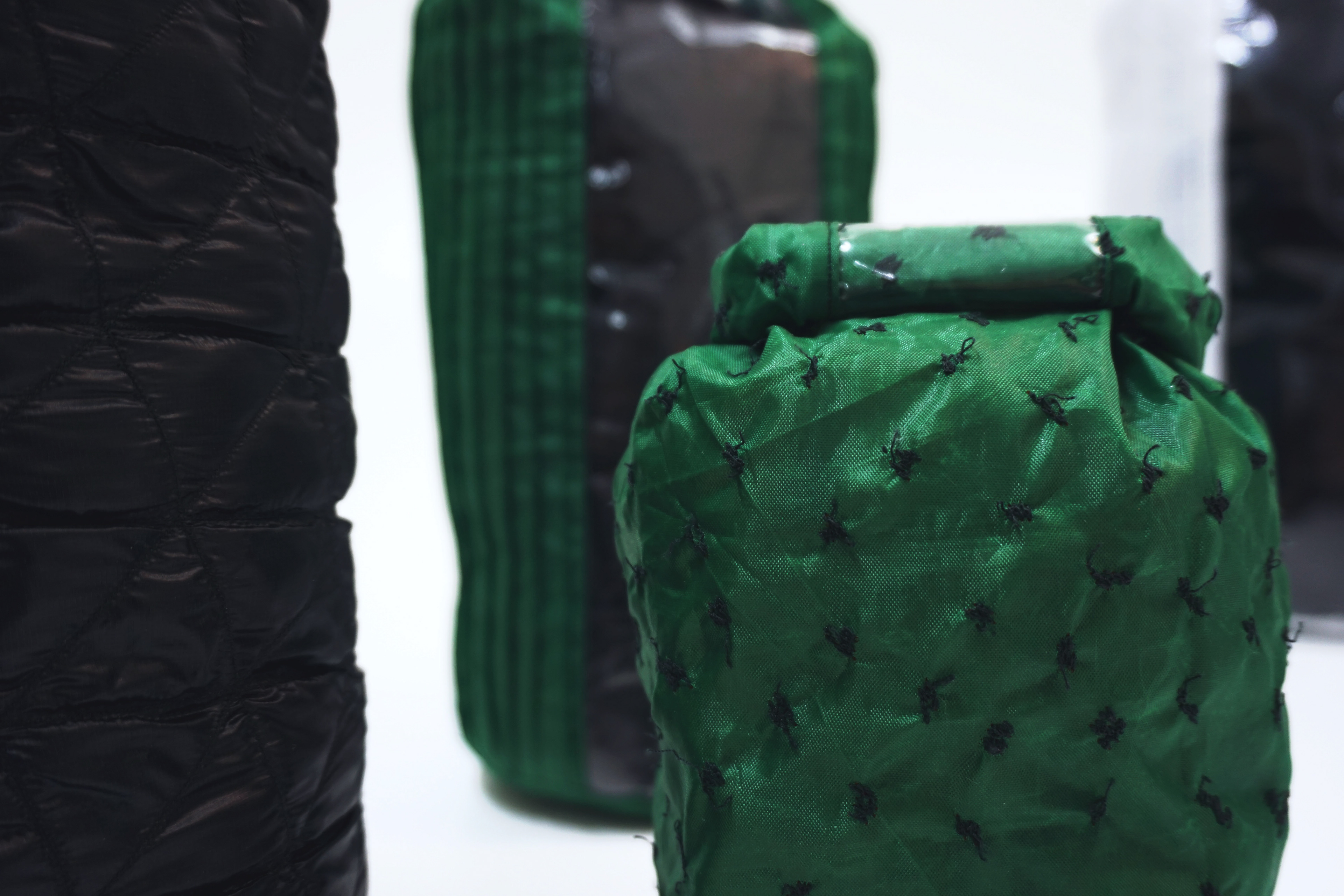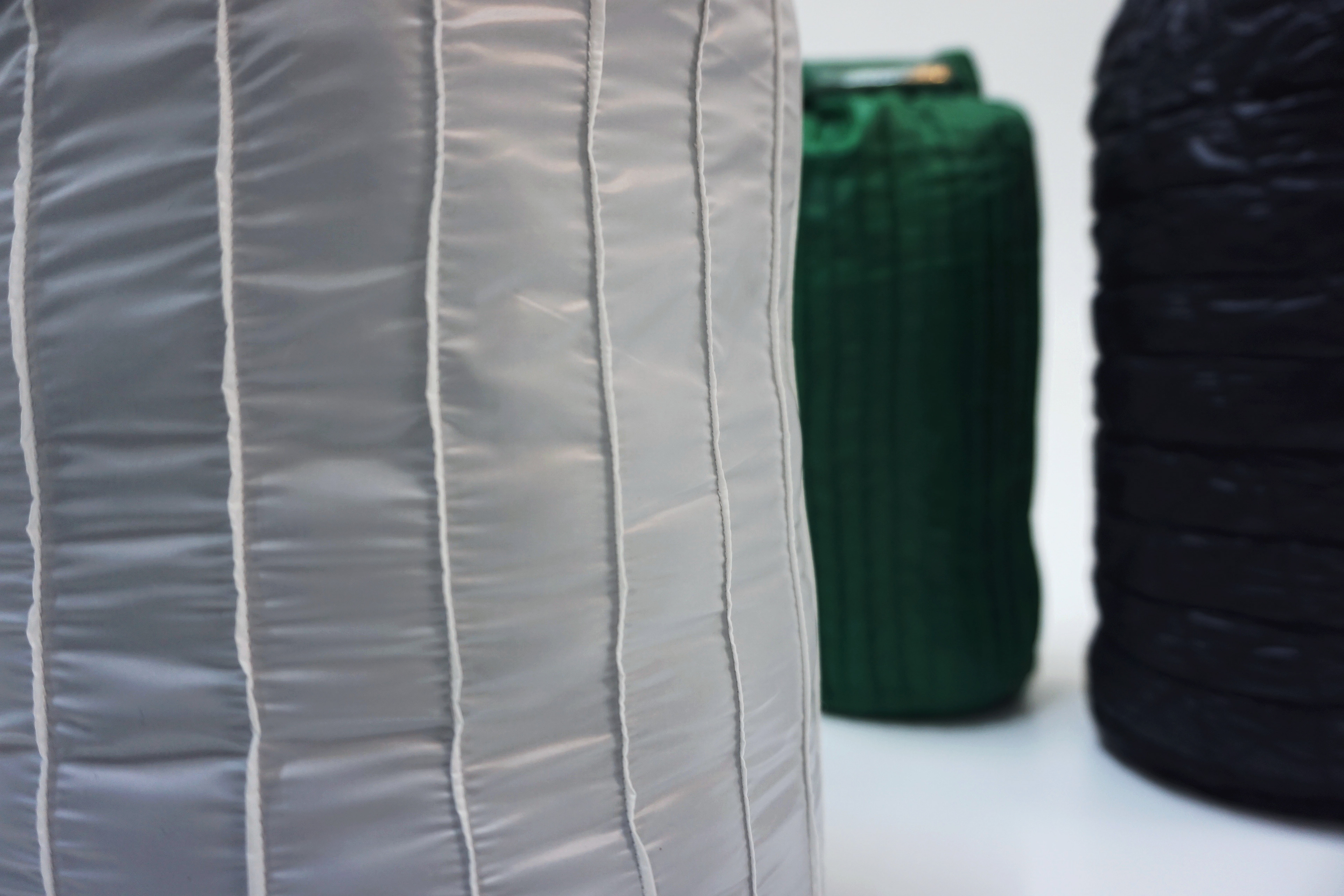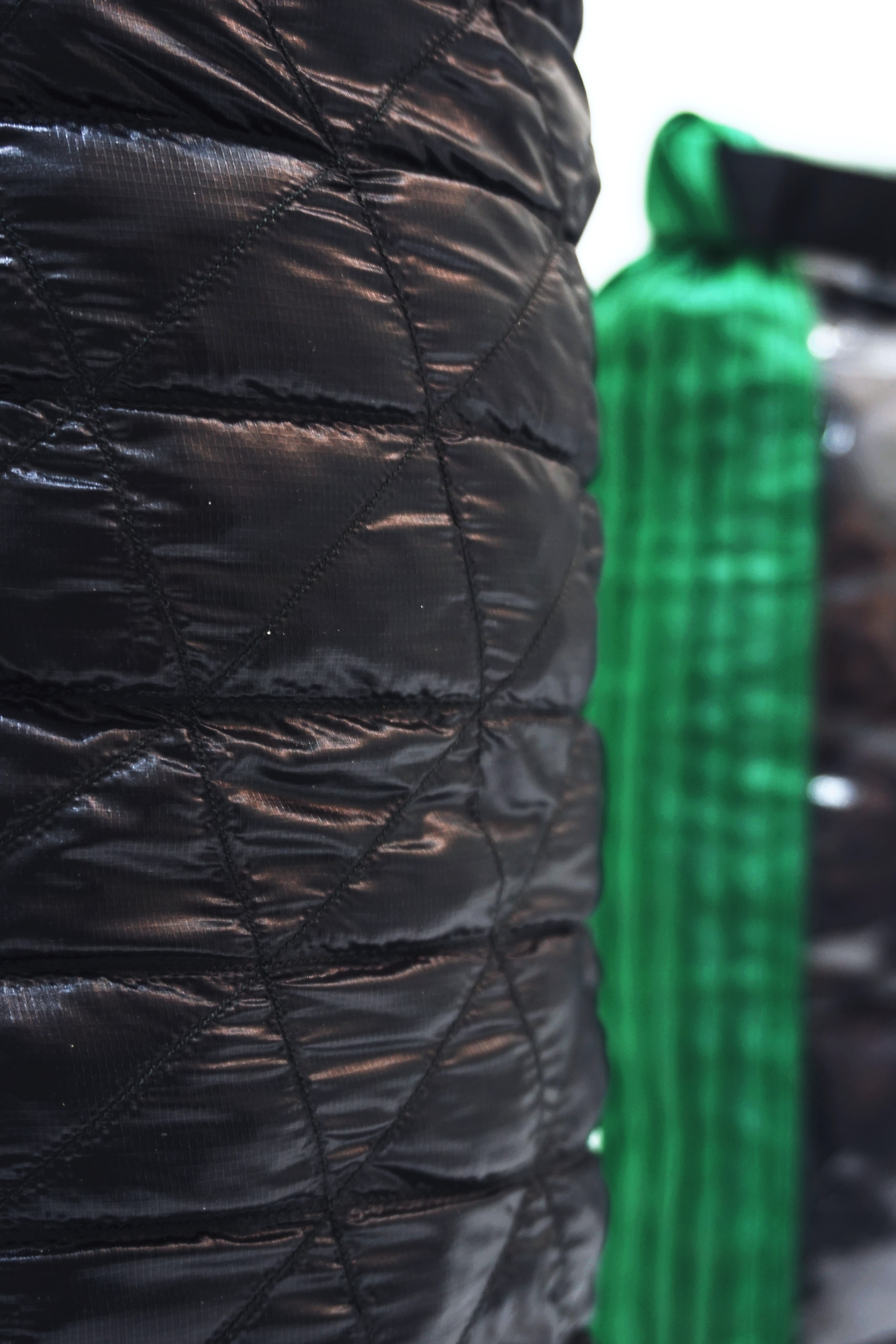 The result became a series of packing bags with different pleating textures.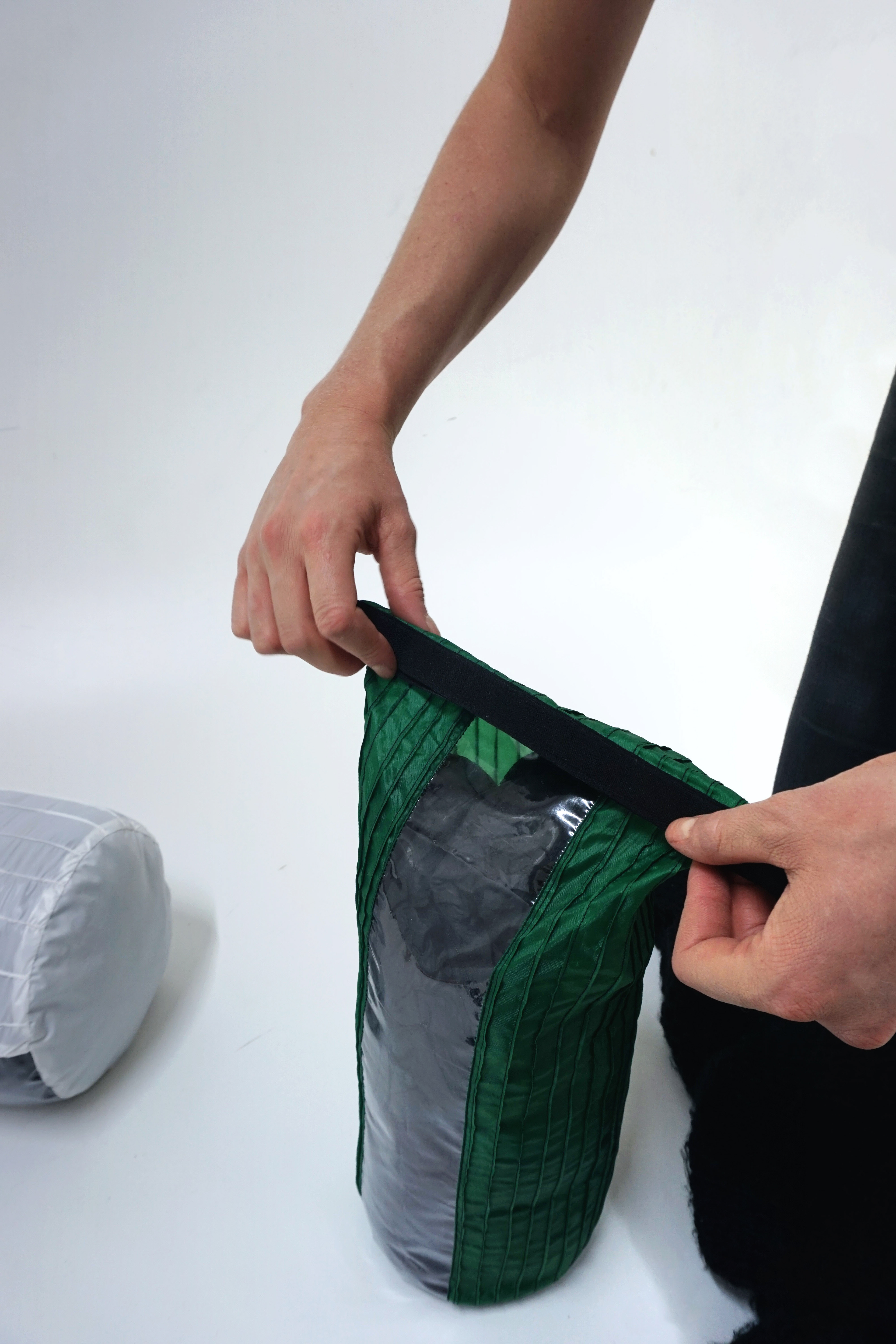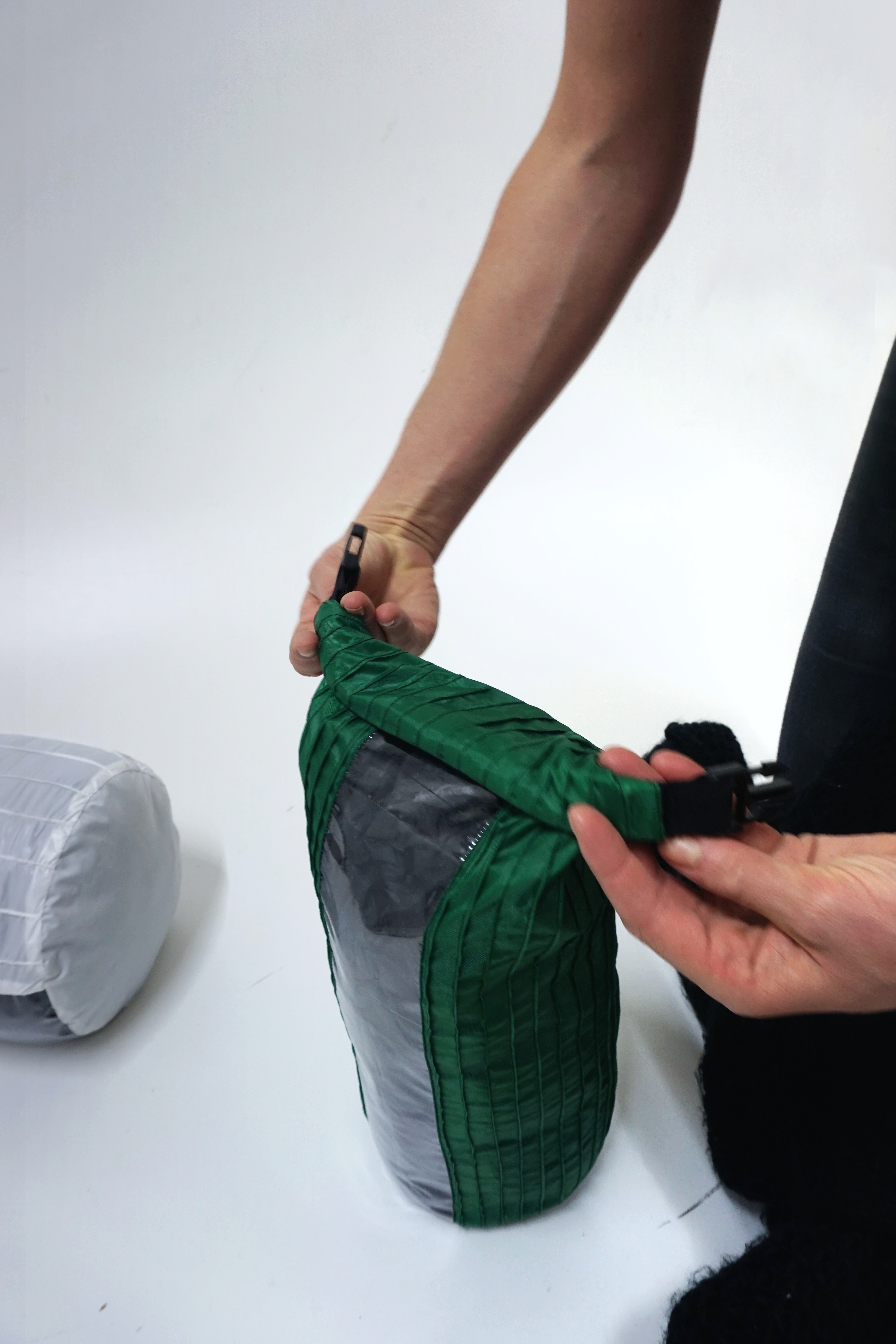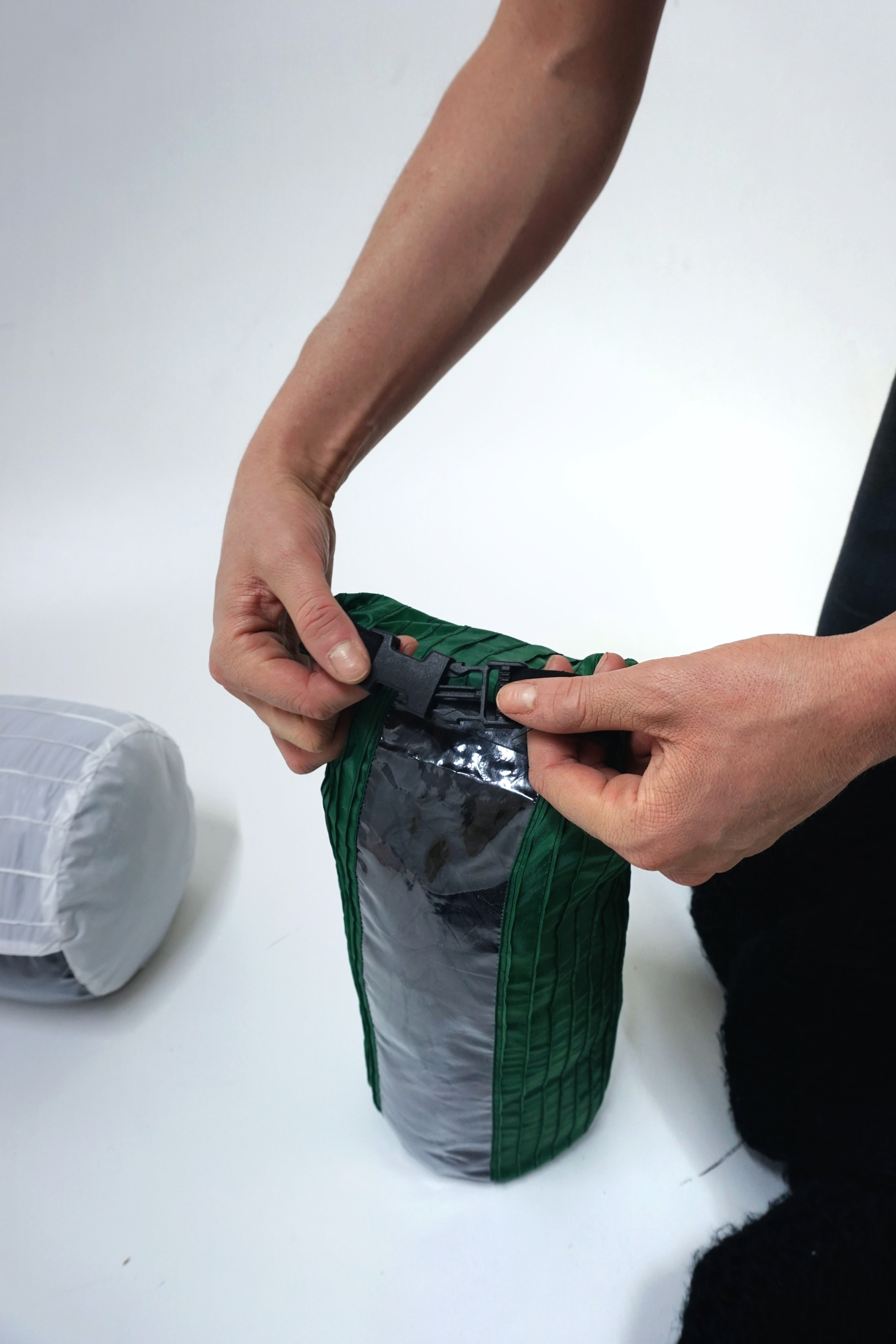 two compartments to also increase organizing within the bag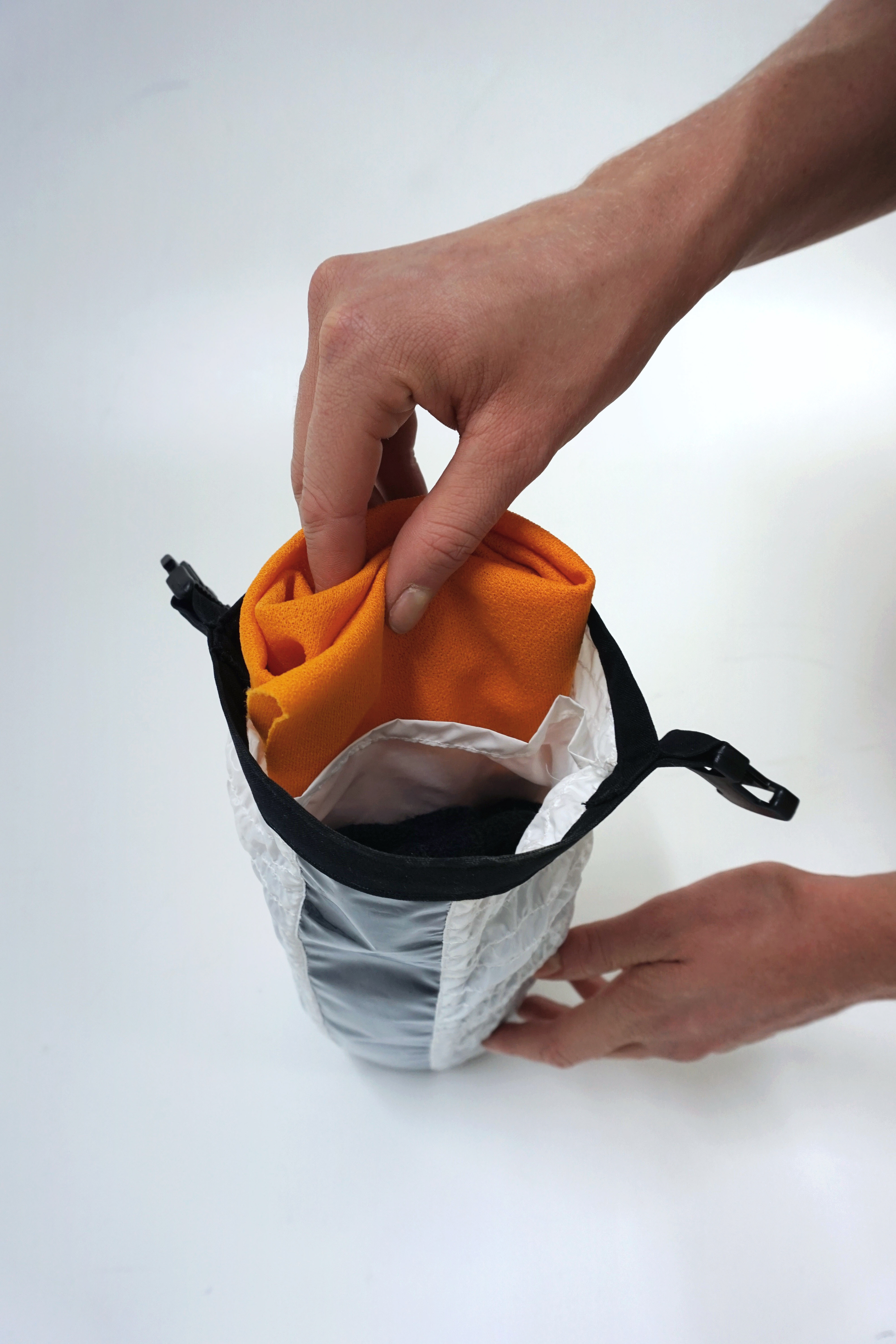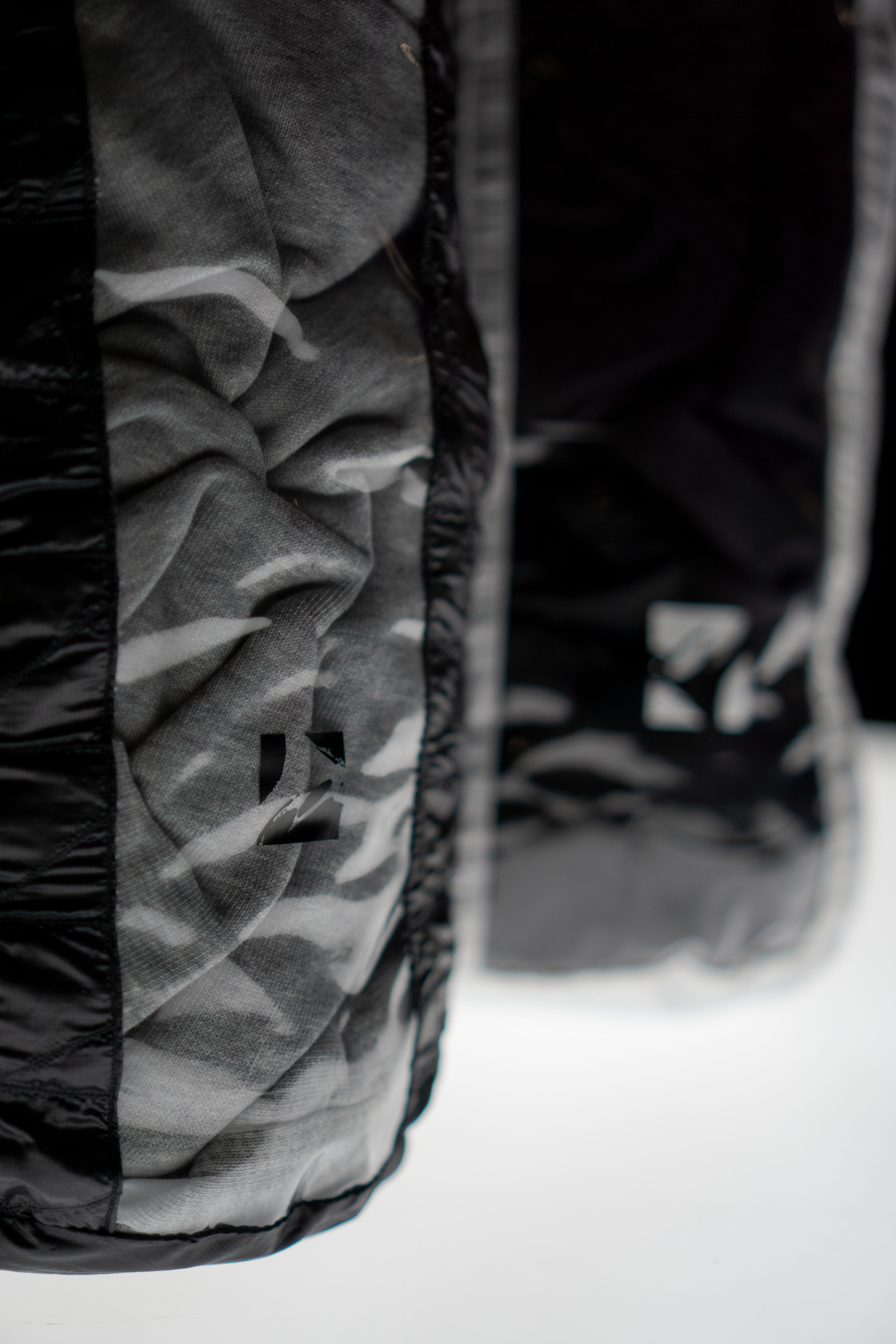 The prototypes were then evaluated through a second test. The test person was informed to thoughtfully pack different items by using the prototypes and then place them in a back pack. After this procedure they were blindfolded and then asked to find a specific item. The test was followed by a short survey. During the test I observed their way of using the prototypes to see if there were any struggles and from the survey I asked them to give feedback on both the test and the prototypes. 
I had 7 participants in this test and all of them thought these bags would help them organize their stuff within a back pack. Most of them thought the different textures helped them separate them from each other. It would have been easier to test this if the bags were in the same size. It was also clear that there is room for improvements. Some of the participants thought the open-ing was to stiff or to small. The texture could be more defined and all of the participants missed the bag with two compartments.